News
All about our new customised test bench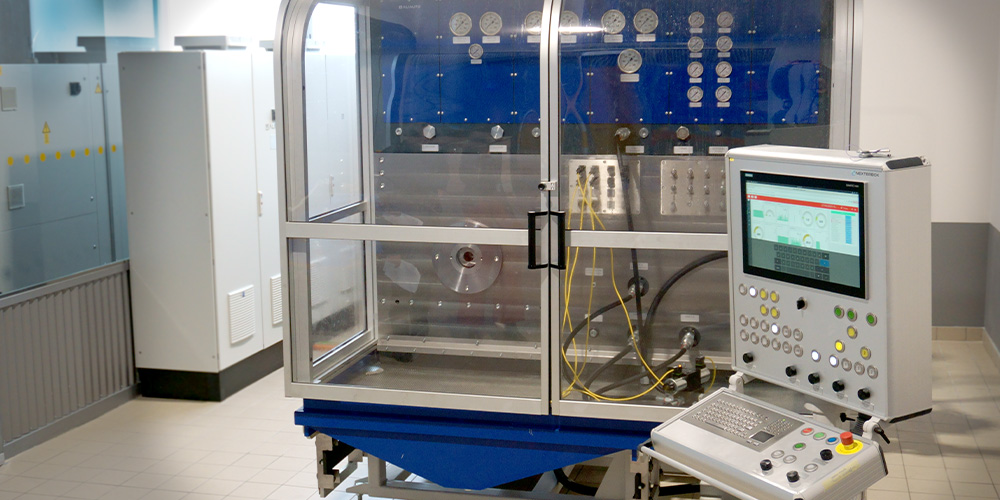 If we characterize ourselves at OSCA Sistemas for something, it is for continuous evolution and our desire for improvement, which is why we constantly bet on the latest and best machines and technologies on the market. In this case, we are here to tell you about the new test bench for hydraulic blocks, motors and pumps that we have already installed and started up at our facilities.
For this new acquisition we have relied on Aliauto, a young Italian company specialized in the design and construction of test benches for oleohydraulic systems, which has designed and built a customized bench based on our needs that will allow us to further improve the quality of our work.
This custom-made test bench for us and characterized by its power (55KW and 420 Bars), is equipped with the Nexterbox system, a communication and management network installed inside. Said system has a customizable, intuitive and easy-to-use web user interface, which can manage multiple accesses at different levels through operator identification. With it, it is possible to create customizable test programs for the product of each client and later to obtain reports of the tests carried out and the results obtained.
At OSCA Sistemas we are very satisfied and motivated with this new leap towards the excellence of our products, always working to achieve maximum customer satisfaction.
If you want to know other machines that we have recently incorporated into our production system, do not miss the rest of the articles on our blog on current events in advanced fluid technology.